SENSITISATION AT GENERAL HOSPITAL ALADE, IDANRE, ONDO STATE
The foundation, in collaboration with one of its partners, Pangel Development Foundation, held a sensitisation programme on the 23rd May, 2022 on the topic: Malaria Prevention, Diagnosis and Treatment. The programme was also supported by the Ministry of Health, Akure, as they donated 100 mosquitoes nets towards the progress of the programme.
COLLABORATION WITH THE MINISTRY OF HEALTH
A Memorandum of Understanding was initiated with the Ondo State Ministry of Health on 21st March 2022 to enable the Foundation carry out sensitisation programs in General Hospitals and to have a wider range of access to potential beneficiaries' records as research has shown the pregnant women with histories of infertility, recurrent miscarriages and stillbirths go to the General hospitals before pregnancy and for better healthcare. The MOU was signed on the 9th May, 2022
OBA ADESIDA MARKET (OJA OBA), AKURE
The sensitisation was organised on 10th March 2022 to educate market women on the rising cases of infertility in Africa and the many myths surrounding infertility, miscarriages and stillbirths, especially in Nigeria.
The program was also an avenue to introduce the mission and vision of Victoria's Smile Foundation to our target audience as well as to get beneficiaries after following due process.
Akoko-Southwest Local Government
In March 2022, the foundation commenced a massive awarenesses campaign in Ondo North zone and so far visited the following healthcare centers in Akoko South-West local government:
Ose Oba II Primary Healthcare Clinic Oba – Akoko
Basic Health Center Idofin, Supare Akoko
Primary Health Center Akungba II, Akungba Akoko
Plans are under way on programs to help women in need of financial, medical and emotional support to prevent miscarriage and stillbirth in pregnancy.
Malaria infection during pregnancy can have adverse effects on both mother and fetus, including maternal anemia, fetal loss (miscarriage), premature delivery (Stillbirth) among others. Due to this facts, our visit to Basic Health Center Ehin Ogbe, Owo on March 9th, 2022 set a Roll back malaria initiative to sensitize women on
Prompt diagnosis and appropriate of malaria using Artemisinin combination therapies.
Consistent and Appropriate use of long lasting insecticidal nets.
Use of intermittent preventive approach of Malaria in Pregnancy.
Promotion of integrated vector management, including environmental management.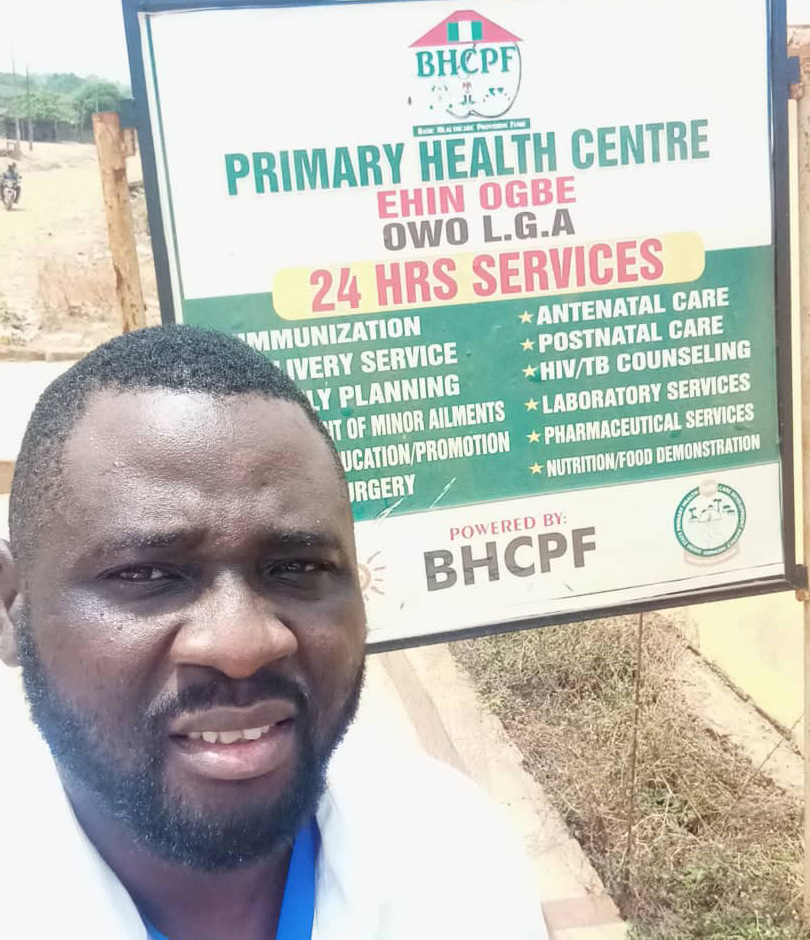 Familiarisation visit took us to Basic Health Center USO. The Officer in charge Mrs Daudu hosted our team to a warm reception and commended the foundation effort and commitment to support women in the state. She expressed her interest in future collaborations with us.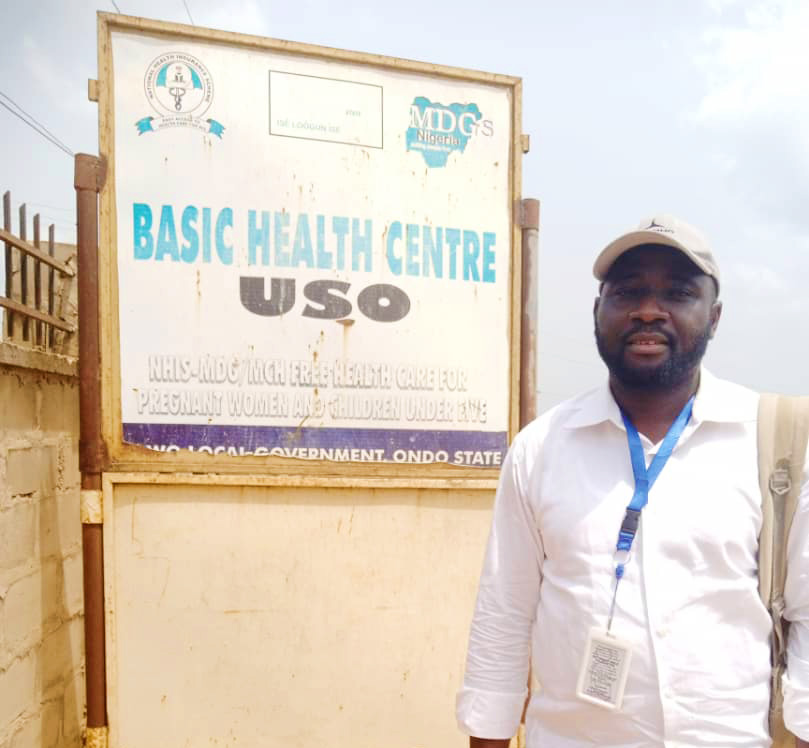 Akure North Local Government
Primary Health Center OBA-ILE is another facility we have approached under Akure North Local Government and planning to include them in our subsequent programs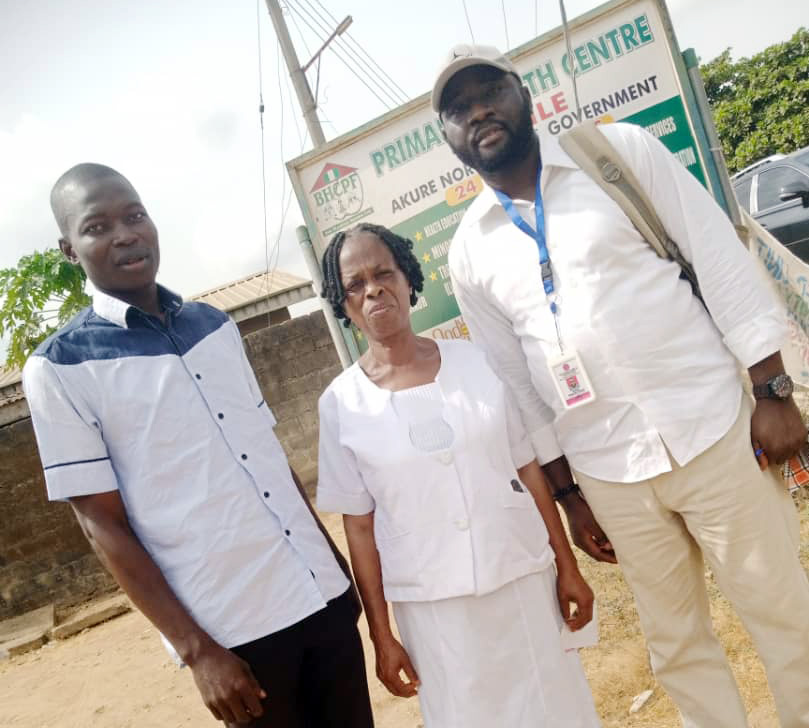 In this Local Government, Igbara-oke played host to the foundation on February 28th, 2022 at following locations:
Molete Primary Healthcare Centre
Iloro Primary Healthcare Centre
Arrangements were therefore made to sensitised and educate pregnant women on the benefits of folic acid, vitamins and prevention of malaria in pregnancy.
THE FIRST VSF BABY ARRIVES
On February 6, 2022, Mrs Elizabeth Michael, one of our first beneficiaries, delivered a baby boy. Baby Ayodele is the rainbow child of the Michael family. Mrs Michael had suffered two miscarriages before she became a beneficiary of the VSF programme; with the support of our donors and under the care of our programme officers, she carried her baby successfully.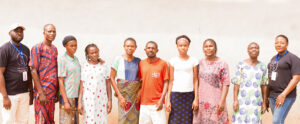 Ministry of Women Affairs & Social Development, Ondo State
On the 8th of November 2021 our registration with the ministry of women affairs and social development, Ondo state was confirmed with Registration Number 502637. This means we will be able to create a synergy and partnership on issues relating to women within Ondo State in line with the foundations' objectives.
The sensitisation on "infertility and miscarriage" was held at Oda Primary Health care Centre, Oda town, Akure on the 19th October 2021. The team sensitised the women on various causes of infertility and miscarriages. The team also narrated the story of the founder and informed them about the mission and vision of the foundation. Souvenirs were distributed and beneficiaries were taken on.
Ondo State Primary Healthcare Development Agency(OSPHCDA)
A partnership was formed with OSPHCDA in form of a Memorandum of Understanding to provide medical services to achieve the Foundation's project set objectives, to provide medical guidance where necessary and to help in the monitoring and evaluation of projects.
Ile-Oluji/Okeigbo Local Government
Familiarisation visits to Oke-Alafia Comprehensive Health Centre Oke-Alafia, Ile-Oluji on 4th August 2021 with proposed sensitisation programs in reaching out to pregnant women in Ile-Oluji/Okeigbo and its environs,
Particularly women with a history of recurring miscarriage, abortion, stillbirth to bring them hope and support needed for a sound, safe and successful delivery.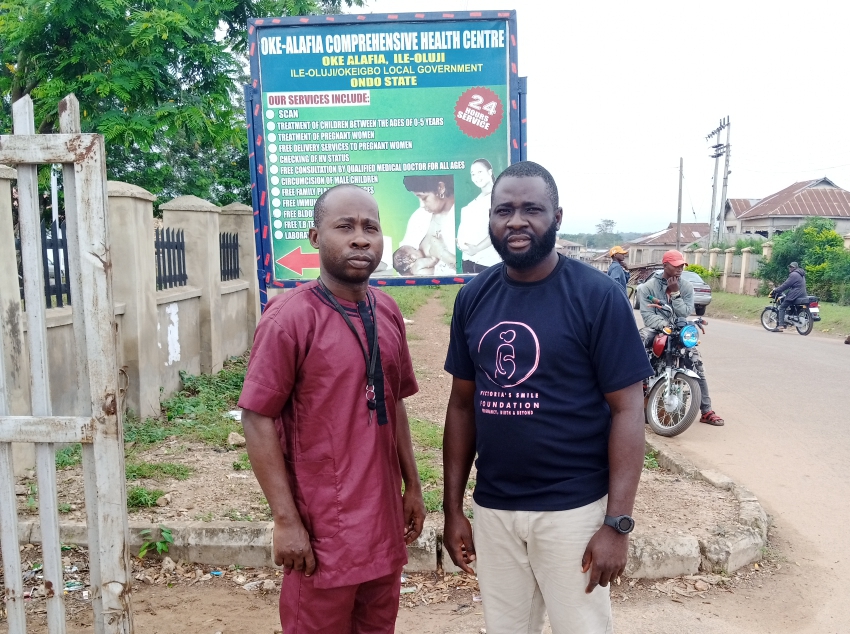 PANGELS DEVELOPMENT FOUNDATION (PDF)
A collaboration between Victoria's Smile Foundation and Pangels Development Foundation (PDF) was initiated in 2021. PDF is a Non profit organisation that creates an environment where people can make informed choices about their reproductive health. This is to further strengthen Victoria's Smile Foundation's network in order to be able to educate different levels of people on pregnancy , birth and beyond.
IDANRE HEALTH CENTRE (ESE OKE)
Another sensitisation program was carried out at Idanre Health Centre, Ese Oke to further enlighten rural pregnant women on what pregnancy, delivery and childcare entails. This was done to broaden their knowledge on pregnancy and to debunk some myths surrounding pregnancy.
IDANRE HEALTH CENTRE (ODODE)
Victoria's Smile Foundation had her first sensitisation program on 19th April 2021 to educate rural pregnant women on the myths surrounding infertility, miscarriages and stillbirths and ways with which these can be avoided.
The Rural Pregnant women were screened for beneficiaries and souvenirs were gifted to the women.