2022, It rained Babies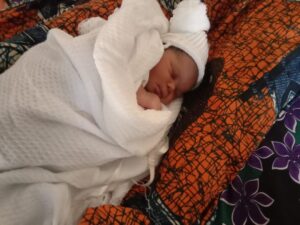 In the year 2022, our goal was to help 22 mothers to be through their pregnancies, delivery and six-weeks of postpartum care.
While we didn't hit our target, we are grateful for the love and support of our donors who helped us reach these impressive numbers.
YEAR IN REVIEW
Ondo state is our Pilot State. We are focusing on rural communities in Ondo State.
In 2022, we held six sensitization programs across various rural communities in Ondo state, educating expecting mothers.
The foundation welcomed seven babies this year
We went on 25 familiarization visits across various communities in Ondo state, Nigeria
We held our first of its kind walkathon event to raise fund for our beneficiary in August.